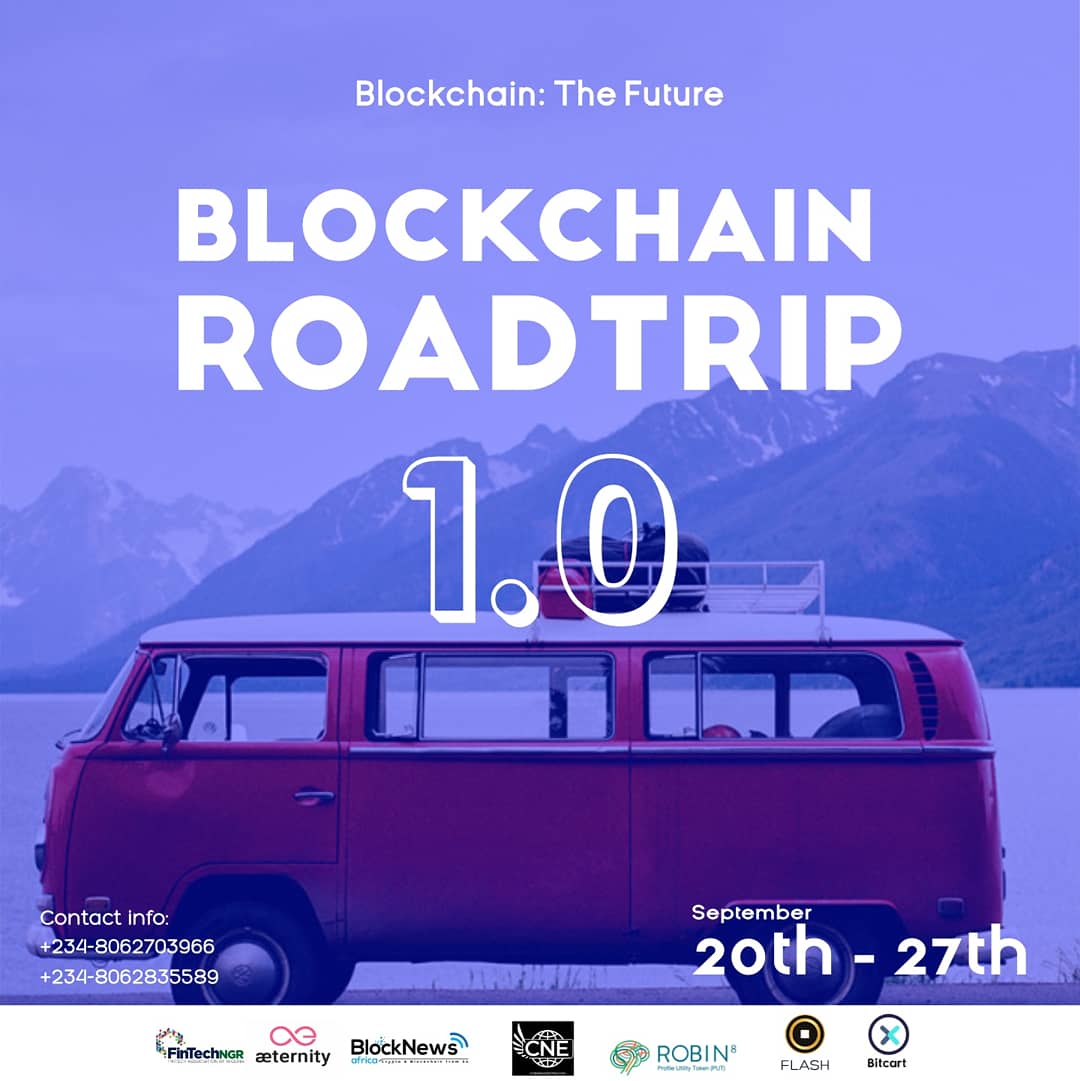 What's the road trip all about?
The blockchain roadtrip, for blockchain technology and innovation is set to kickoff from 20th to 27th of September, we would be having all blockchain and crypto enthusiasts and entrepreneurs to address questions and enlightened the University Ecosystem. The first ever blockchain Road trip in Nigeria is set to take place in September 2019
The Mission of the Road Trip:
The Blockchain road trip platform educates the Nigerian University population on cryptocurrencies. The entire trip is documented daily with live feeds and interviews, meetups, fun that are shared across all social media sites for maximum exposure. The tour will occur quarterly as it becomes stronger similarly to the implementation of cryptocurrencies throughout the world.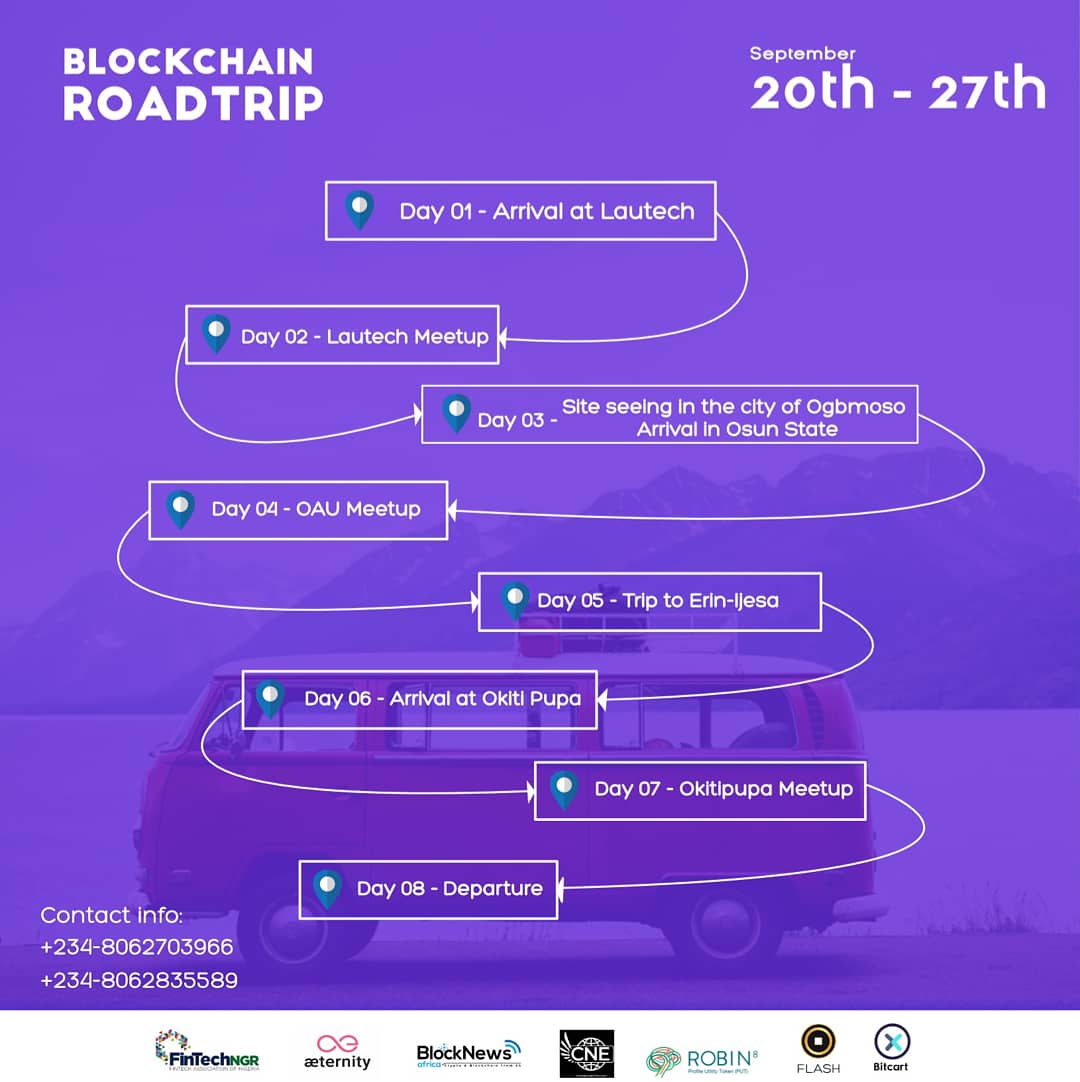 Hot Topics:
• Introduction to Blockchain technology Using the dacade.org courses
• Cryptocurrencies and digital assets.
• Aeternity Blockchain and its ÆPPS.
• Hæckathon etc…
Powered by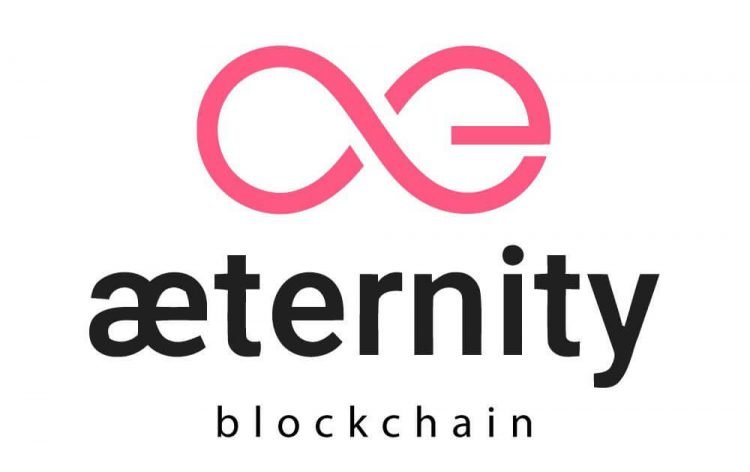 …
blockchain #crypto #nigeria #cryptocurrencies #blockchaintechnology #trip #comingtogether #massadoption #BRT2019 #wafrica!