Today I had a Meetup in the Congreso Blockchain of the Murica University CEEIM( Centro Europeo de Empresas e Innovación de Murcia). All the audience was students and developers ( around 26-32).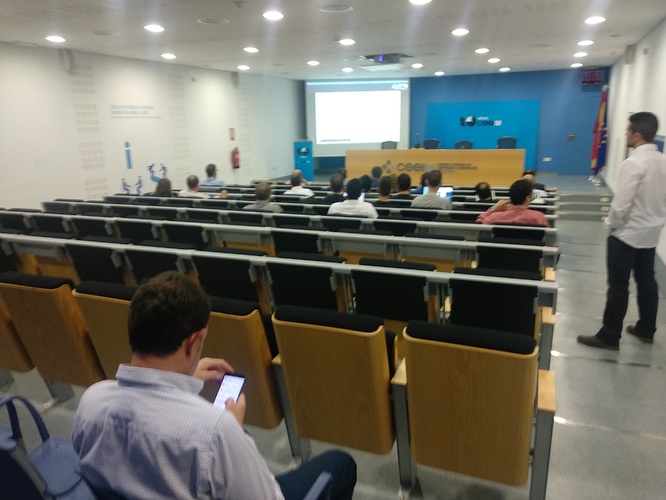 I focused in the
dacade.org
courses and the Starfleet program.
In a while I ll be participating in the Smart Contracts Workshop and connecting more students to Sophia.
In the round of questions someone admited:
" Functional Programming Languages are the future"





!!!"



!
Here you can see the link of the video
https://www.ceeim.es/live/?lang=enIMG-20190511-WA0004|666x500
](upload://sCqJoVcJIvujoAkSMVVLu99O24Y.jpeg)
IMG_20190511_094227|666x500