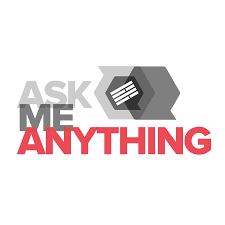 You want to apply for Starfleet India but you have a question?
Worry not, we will answer!
---
We are organizing an AMA session on Monday, 3rd of February.
We invite all blockchain startups who want to receive more information on:
the application process

Starfleet program

æternity blockchain

general submission
or any other matter related to our Blockchain Accelerator, to fill this simple form: http://bit.ly/amasfindia.
Who is going to answer your questions?
Valentin Alexiev - AE Ventures Blockchain Specialist
&
Raghu Mohan -Partner organization IBC Media
The AMA session will be recorded and uploaded on AE Ventures' YouTube channel

here.
Stay tuned!
---
You can ask your question here until January 31st: http://bit.ly/amasfindia
---
You can apply for Starfleet India until February 9th: https://www.aeternitystarfleet.com