ak_2EDGPcDcMB26qQ6Ha2HW8yxVewUoREHPpCG1hnbXofN8HN591v
ak_wfkC73Fw4tLgRQLRR3xyVv6tnrBiV1jkdZqE1Go5eDLAMPp99
I am very happy that my design has been adopted. Thank you, I wish you all the better.
欢迎拿出更好的作品,让这钱花得更加值得:stuck_out_tongue_winking_eye:
ak_2E6v1g8C7wtG6XNkYDYYxeLH2dq3ZjoqzEX9GTH6hNRsy3Hkq8
Awesome
ak_dmtKiXVbE4PJbF6KRsqio9sjXeCWswEvasXZSB3TviGtPbrvc
when reward distribution sir?

The pink and purple look fantastic together…could someone please post the winning t shirt and sticker designs on here? Thanks
Actually, @ae-vlad took some photos with the winning t-shirts at the conference so we will share those soon

Best,
Albena
That's great, I am looking forward to it.
Hello!
Here are two photos of myself wearing the winning t-shirt designs. @AE-Mark took these at one of the two partner canvases at the Universe One venue. I was actually wearing the one just below throughout the entire second day of the conference.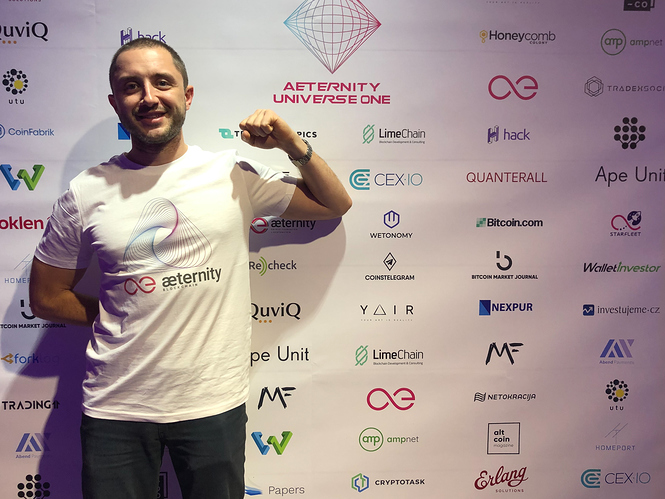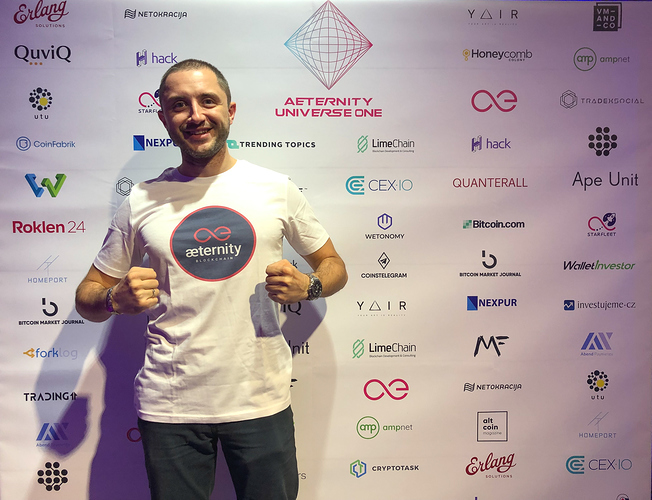 when reward distribution sir?
T-shirt make U Looks like a gay…

Please ignore this impolite person.
When rewards distribution?

Have you forgotten this?
Hello everyone. Rewards will be distributed next week!