Dear forum members,
let us introduce CryptoTask, a decentralized freelance marketplace which will soon be running on Aeternity!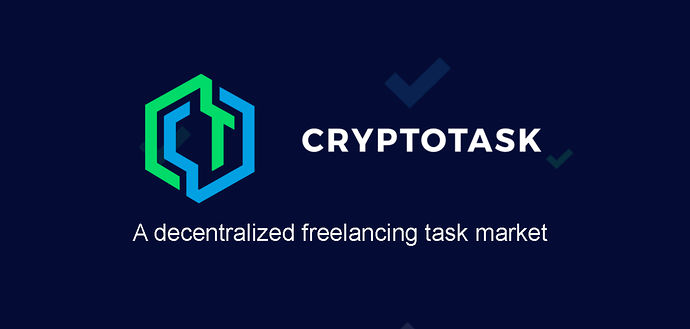 A little bit about us:
CryptoTask is the cure for the freelancing, a trillion $ industry that is suffering due to the colossal fees for both freelancers and employers, censorship, limited task size values and biased dispute mechanisms.
Just some of the many problems freelancers are experiencing right now:

One of the key innovations we introduce is an effective and scalable escrow and dispute mechanism.
We will enable freelancers to work more efficiently, pay less fees, and generally speaking have less headaches than before. We also offer the possibility for stake holders to earn as reviewers, which is a unique mechanism in freelance markets.
We invite you to stay tuned and join the freelancing revolution!
www.cryptotask.org