Workshop on Sophia at Teralco Group ,
a great community learning together with dacade.org!
aeternityteralco4|690x362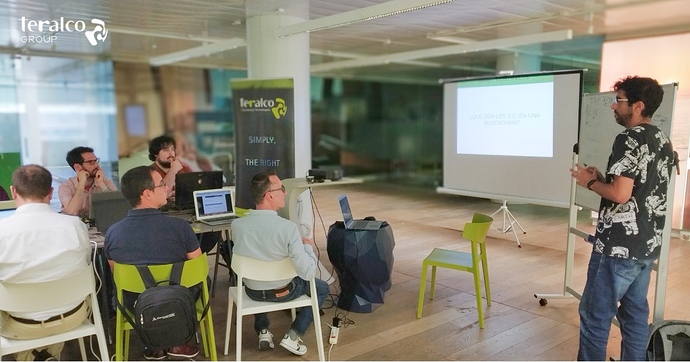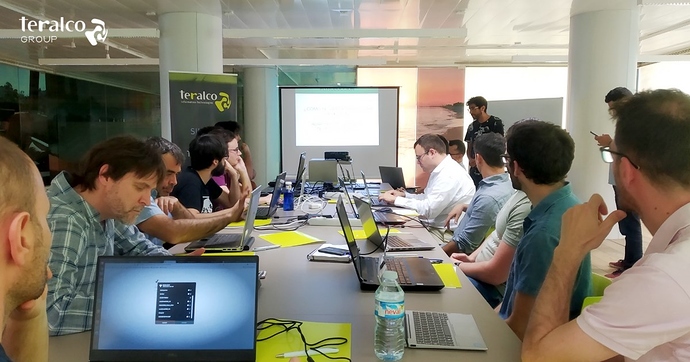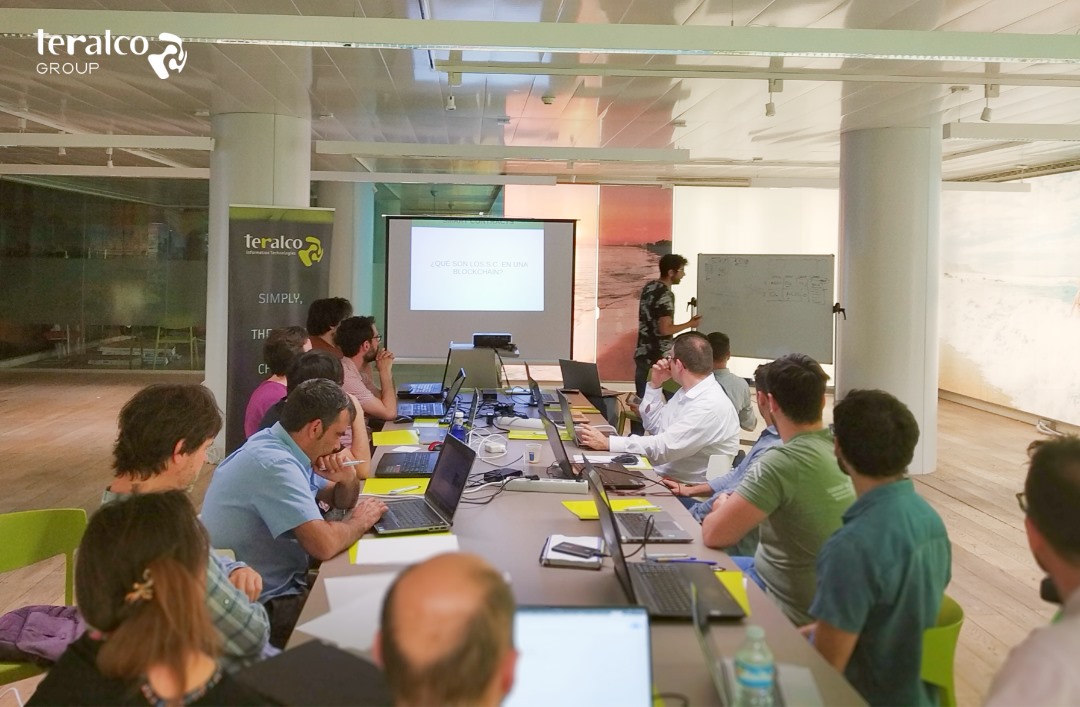 @Manel @erik93

Hola @Yermoo, excelente fotos, gracias por compartirlas con nosotros. Cuéntanos un poco más sobre el encuentro, ¿qué fué lo que más les llamó la atención del dacade? ¿Plantearon algún caso de uso en la blockcain de æternity?
Hola @Nessa, me alegra mucho saber que te gustan las fotos del evento. Estuvimos unas 2 horas primero una introducción básica de blockchain, posteriormente iniciamos el curso de dacade.org, practicamos sobre la testnet de aeternity (https://testnet.contracts.aepps.com/) con la utilidad del ejemplo de dacade.org una aepp para votar "MEMEs sobre blockchain". Se planteó un interesante debate sobre la forma de implementar los oráculos dentro de la blockchain de aeternity.
Fuimos un grupo reducido de unos 15 participantes con un alto nivel y con muchas ganas de realizar nuevas aepps.
Great work @Yermoo! Can you please tell us more about the discussion on oracles?
And tell us more about the meetup's venue and attendants

@Yermoo wrote this:
"We spent about 2 hours first a basic blockchain introduction, then we started the course of dacade.org, we practiced on the testnet aeternity (https://testnet.contracts.aepps.com/) with the usefulness of the example of dacade.org a aepp to vote "MEMEs on blockchain".
The main debate was about the implementation of the oracles and doubts were raised about whether the oracle's information would be true in the real world. The control mechanisms on the oracles. On the other hand, he liked the solution to the problem of the scalability of the state channels, offering the possibility of infinite off-chain transactions at zero cost. Although the question was raised about the safety of off-chain transactions.
In the 2 hours of the workshop, we explained a blockchain introduction and then we started the dacade.org course, the time was just right. We are going to hold a second workshop with the group to carry out the follow-up on the raised aepps."