So, I tried to check an address using the explorer, first it came out fine. The second time I tried - I got the familiar message: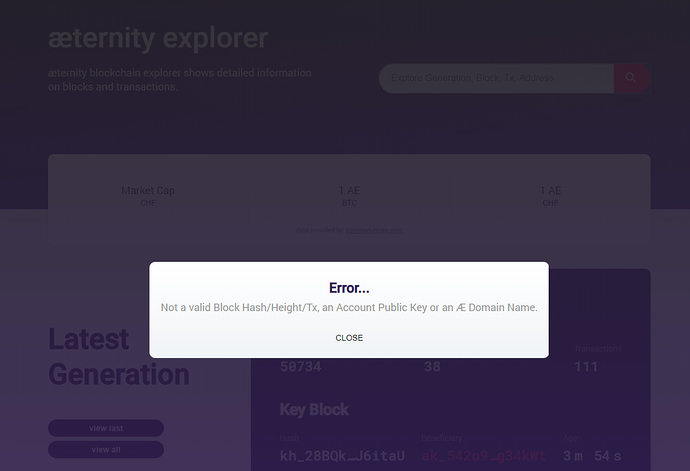 The address was: ak_fpvakdC1HzHB8NDrbHFgNnWUn3XWi4czxQANNXDX9CJtwnYcA
I get this all the time actually. It is more or less a game of "try and see". At least 50% of the time when I try to use the explorer, I get an error.
Anyone else experienced issues with the explorer?
Best,
Vlad