1st æternity Developer Workshop & Community Meetup in Istanbul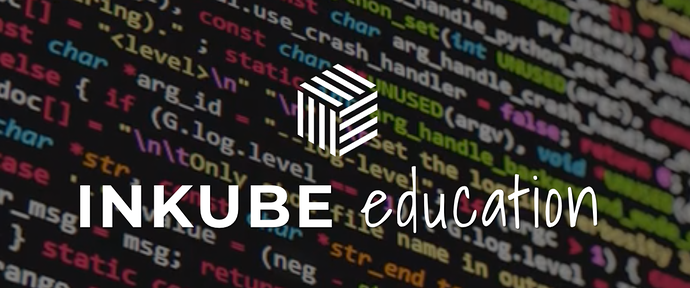 I. Background
While staying in Istanbul two weeks ago, a friend of mine from Istanbul connected me to David & Berke who are running Inkube, the first Blockchain Hub founded in Istanbul and probably the only one in Turkey. The (voluntary) meeting, where Emin has has joined me as well, run really well and they seem to be very legit and sophisticated guys in the Blockchain space. Their number one mission is to grow the Blockchain developer scene in Turkey (David has just mentioned during the meeting that he managed to meet only one solid Ethereum developer in whole Turkey). In order to reach that goal they're offering free co-working spaces for any Blockchain developer at Inkube plus paying universities and teachers to offer Blockchain development courses on top.
There're community meetups, industry talks and workshops happening at Inkube regularly (past events included Polkadot, BEAM etc.) and of course they'd be interested to organize an æternity workshop and meetup together with me.
II. Summary of the Proposal
Organizing an "æternity Development 101" workshop together with Moritz from dacade on the 22nd of August 2019 (date has been confirmed from Inkube's and Moritz' side) at Inkube in Istanbul.
III. Goals
to have our first partner and steady meetup space in Turkey
to have another global network point
to get more attention for developer marketing purposes and getting more popular in the Blockchain scene in Turkey
to get more adaption in general
IV. Roles
Pegah Ghojavand: Project Owner, workshop host and developer support for the workshop
Moritz Stellmacher: Founder of dacade and workshop lead
V. Minimum Viable Products
[ ] Create meetup event
[ ] Prepare content and exact schedule with Moritz
[ ] Prepare opening speech
[ ] Prepare meetup in general
[ ] Organize all the logistic
[ ] Ongoing promotion on social media and different communication channels until the event
[ ] Organise promotional materials (goodies, banner, T-Shirts)
[ ] Pictures of the workshop
[ ] iPhone video of the workshop
[ ] E-Mail members and attending list
[ ] Followup after the event (followup mail to all attendees, short acknowledgement on our social media platforms, spread pictures of the workshop on our social media channels)
VI. Timeline
Date of approvement - 29th of August 2019
VII. Budget
1 working day of Moritz: 8h * 40€ = 320€
1 working day of Pegah: 8h * 36€ = 288€
2 flights (21.08 & 23.08): 2 * 320€ = 640€
2 hotel nights (60€ per night): 2 * 120€ = 240€
2 travel expenses: 2 * 100€ = 200€
= 1688€ total cost
VIII. Assessment/Metrics of Success
numbers of attendees and finished "æternity Development 101" courses on that day
For what another reason to do it?
TO FOLLOW OUR MISSION SPREADING CRYPTO WILDNESS ALL OVER THE GLOBE AND UNIVERSE
(I've put this proposal under the private category for privacy reasons as I've mentioned specific names for this proposal.)