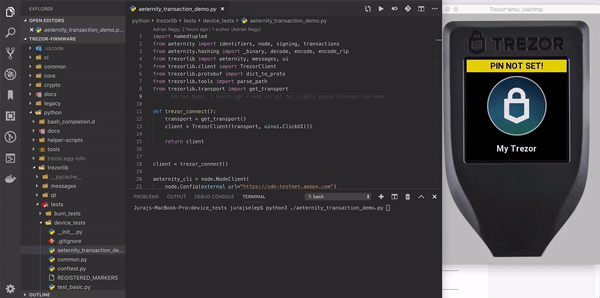 Is this real? Would love to see Trezor support for aeternity


Will it also be available for Trezor One?
yes it is real
you can try demo with emulator
This is fantastic. You should apply for a donation to make this work in production at the aeternity crypto foundation here www.aternity-foundation.org
Hi, friends from Trezor. I happen to have a Trezor, which I'm going to ask you for help asking when to support the aeternity blockchina
I think we need to ask @jurajselep about the progress here.
can you also say whether Trezor One will be supported, too?