(FOR ENGLISH PLEASE SCROLL DOWN)
SuperheroLeague:区块链广播频道在中国首映
SuperheroLeague节目采用现场直播的形式,观众可以在线加入直播会议,并以此方式参与互动。每期SuperheroLeague都会有一位特别嘉宾,和来自世界各地的100位在线观众,共同探讨当今的热门话题。
SuperheroLeague在欧洲成立,旨在自我隔离期间应用区块链技术新的解决方案,过去两个月,这个线上直播一直采用英语进行,由AE区块链主持。
5月11日北京时间20:00(美国东部时间14:00)
SuperheroLeague将在中国推出第一期,主要针对中国区块链和中国aeternity项目。
由区块链华人社区领导举办的来自中国的第一期在线会议活动邀请到 aeknow.org、aeknow.chain的创始人刘洋先生和aechina.io与WeTrue.io创始人刘少先生作为嘉宾,社区成员Sevengun作为主持人。刘洋先生和刘少先生将与在线观众一起讨论AE区块链的独特潜力,并利用AE来构建自己的项目。
SuperheroLeague鼓励观众在节目中提出与AE区块链相关问题——观众的最佳提问和评论将获得AE代币奖励。
这次会议将会被翻译成英语,与全球初创企业区块链生态系统分享,从中可以窥见中国开发者和企业家正在用区块链解决的当今问题。
参与直播:点击链接入会,或添加至会议列表(或者微信扫描以下二维码,选择立即体验或者登陆加入即可):
参与链接:https://meeting.tencent.com/s/56ENF8tb2c70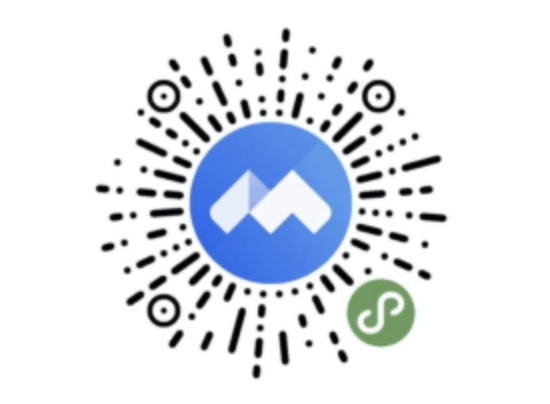 中国SuperheroLeague在线会议第一期:初心
会议行程:
20:00-20:05 欢迎来到Aeternity中国SHL在线直播(主持人:冠头)
20:05-20:12 aeternity介绍(主持人:冠头)
20:12-20:17 Superhero、SuperheroLeague介绍 (主持人:冠头)
20:17-20:25 ae 和 SH产品与观众互动 (主持人:冠头)
20:25-20:30 Aeknow.org的初心(嘉宾:刘洋)
20:30-20:35 aeknow.chain的初心(嘉宾:刘洋)
20:35-20:40 Aeknow.org 和aeknow.chain与 观众互动(嘉宾:刘洋)
20:40-20:50 Aechina.io的初心 (嘉宾:刘少)
20:50-20:55 Aechina.io 和wetrue.io与观众互动(嘉宾:刘少)
20:55:21:00 结尾,感谢(主持人:冠头)
介绍Superhero背后的SuperheroLeague
SuperheroLeague是Superhero的广播项目,Superhero是一个新的点对点社交平台,允许人们在没有中介的去中心化应用程序中赞助他人。从富有创意的艺术家到开源开发者、教育家、医疗组织、非营利服务组织、社区、营救动物组织、环保主义者等等,Superhero可以互相发送和接收小费来帮助彼此。
Superhero.com (Beta版)于5月1日上线,用户只需安装免费的Superhero钱包作为浏览器扩展或移动应用,就可以接收或发送小费到他们希望支持的url地址。此外,Superhero还提供了一个纯网页钱包,并邀请开发人员在Github上贡献代码。小费接收者也可以把自己钱包地址添加到他们的公共网站上。每个用户需管理好自己的钱包私钥,并可以在任何支持AE代币的交易所提取小费。
Superhero是一个开源项目,它鼓励其他人在它的基础上开发其他项目。
Aeternity创始人Yanislav Mahlov提到:"如今,我们比以往任何时候都更加确信,支持他人或让他人获得支持,是我们的使命。"
关于æternity
æternity是一个针对下一代去中心化应用和高扩容的开源区块链协议。它的核心组件采用函数式编程语言Erlang,智能合约也是函数式。不同于其他区块链平台,æternity协议本身包含了几个重要的技术特性,包括最近升级的虚拟机、链下扩展解决方案—状态通道、链上治理机制和命名系统。æternity还支持Javascript、GO、Phyton、Java语言的SDK工具包、中间件、和简化智能合约开发的开发套件。
更多资料:
www.superhero.com / www.aeternity.com / www.aeknow.org / www.aechina.io / www.WeTrue.io
---
ENGLISH:
SuperheroLeague: The Broadcast Channel for Blockchain premieres in China
SuperheroLeague programming is broadcasted live with interaction from the public audience who join virtually. Each SuperheroLeague edition features special guests who explore tough topics of today with attendees from around the world that grab one of 100 virtual seats.
Founded in Europe to explore new tech solutions with blockchain during times of self-isolation, this online series has been held in English for the past two months and is powered by aeternity blockchain.
On May 11th at 20:00 Beijing time (14:00 CEST)
SuperheroLeague will have its first episode in China featuring the Chinese blockchain community and local projects presented in Chinese.
Organized by leaders of the Chinese blockchain community, SuperheroLeague: Live from China Ep 01 will feature esteemed guests Mr.Liu (founder of aeknow.org, aeknow.chain) and LiuShao (founder of aechina.io, of WeTrue.io.) Together with members of the public who join the virtual audience, Mr.Liu and LuiShou will discuss the unique potential of aeternity blockchain and utilizing it to build their projects.
SuperheroLeague audience members are encouraged to ask about aeternity blockchain throughout the program – with rewards of aeternity tokens going to the best questions and comments from audience members.
This meaningful peek into what present-day problems Chinese developers and entrepreneurs are solving with aeternity blockchain will be translated post-production to be shared with the global startup blockchain ecosystem.
Join the Broadcast as part of the live virtual audience: https://meeting.tencent.com/s/56ENF8tb2c70.
Or scan the QR below with wechat: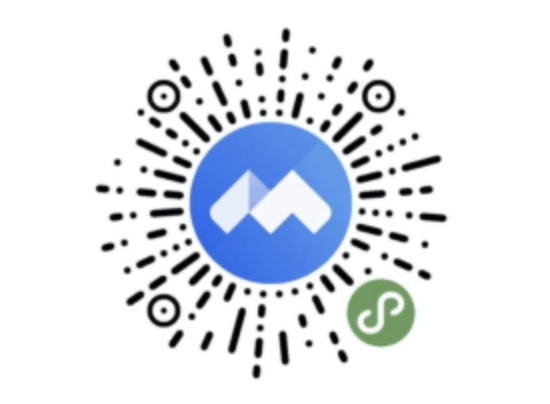 Tencent Meeting: Video Conferencing_Voice Conferencing_Video Conferencing Software_Video Conferencing System - VooV Meeting
SuperheroLeague Broadcast: Live in China Ep 01:Original Intention
Agenda CEST:
14:00-14:05 Introduction & Announcements(Sevengun)
14:05-14:12 Intro: aeternity(Sevengun)
- Why is ae unique as a blockchain and community?
- Why is it meaningful to do a broadcast in China with Chinese ae community?
- What is SuperheroLeague?
- What is Superhero.com?
14:12-14:25 aeternity and Superhero Q&A with audience (Sevengun)
14:25-14:30 Aeknow.org(Mr.Liu)
14:30-14:35 aeknow.chain(Mr.Liu)
14:35-14:40 Q&A with audience(Mr.Liu)
14:40-14:50 Aechina.io (LiuShao)
14:50-14:55 Q&A with audience(LiuShao)
14:55-15:00 Networking
Introducing the Superhero behind SuperheroLeague
SuperheroLeague is the broadcast program of Superhero - a new peer-to-peer social platform that enables people to support others without intermediaries through a decentralized application powered by æternity blockchain. From artists that bring joy, to open source developers that build, educators that raise, medical groups that save, non-profits that serve, communities that provide, animal orgs that rescue, environmentalists that protect… Superhero users can send and receive tips to support each other.
Just launched May 1, Superhero.com (Beta) allows users to simply install the free Superhero wallet as a browser extension or mobile app to receive or send tips to most url addresses they would like to support. Also a pure web wallet is available and developers are invited to contribute to the code on Github. Tip recipients can also add their wallet address to their public site. Each user manages the private keys to their own wallet and can withdraw tips through any exchange that supports AE tokens.
An open source project, Superhero encourages others to build on it and with it.
"Now more than ever, we believe in the mission of empowering people to support other people or to receive support," said Yanislav Mahalov, Founder of æternity.
ABOUT æternity
æternity is a public, open-source blockchain protocol that enables a platform for next-generation decentralized applications and high scalability. Its core components are written in the functional programming language Erlang, and its smart contracts are also functional. Unlike other blockchain platforms, the æternity protocol itself incorporates several essential technological features, including a recently upgraded virtual machine, off-chain scaling solution - state channels, on-chain governance mechanism, and naming system. æternity also features SDKs in Javascript, GO, Phyton, Java, as well as a middleware and a development suite that streamlines smart contract development.
Further information:
www.superhero.com / www.aeternity.com / www.aeknow.org / www.aechina.io / www.WeTrue.io