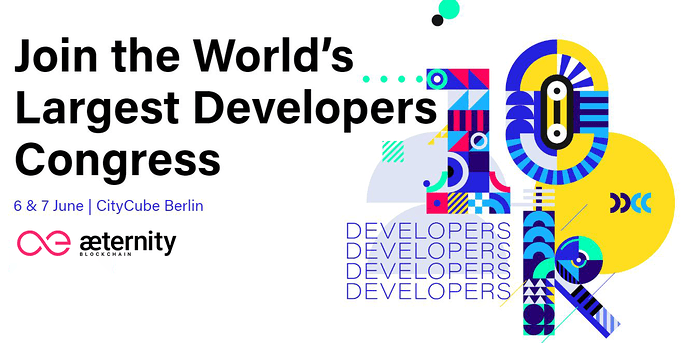 æternity is a partner of this year's edition of the largest developers conference in the world - the WeAreDevelopers World Congress 2019.
We are giving away two free tickets to the æternity community. Learn how you can win one in the blog post below:
If you have any questions, add them in this topic.
All the best,
Vlad