Hi Guys,
https://ae-labs.herokuapp.com/
So we have been able to add the SmartContract Editor feature.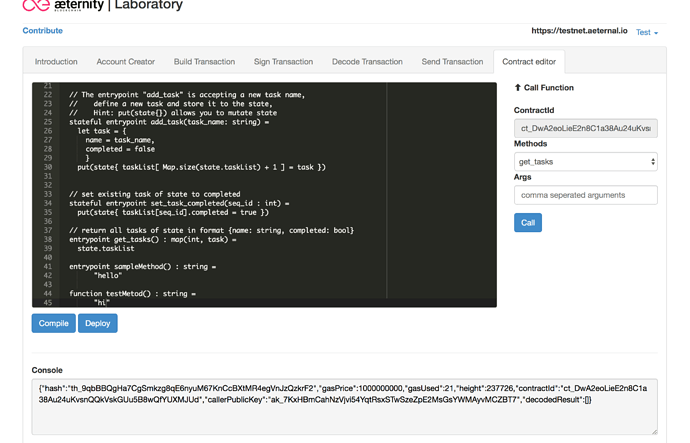 Anyone interested to try can check it now

PS: We have hidden the gasfee calculator just to keep it simple.
Standard gas fee is being taken.
If you like it give a thumbsup and checkout our other projects on github .