æternity's protocol, codes, aepps, and the supporting community around it has evolved very rapidly and it's only appropriate that the website be updated to reflect how far the ecosystem has come. This is an enormous challenge—considering the fact that perhaps no website could ever really fully embody the monumental leaps the æternity ecosystem has made within such a short period of time.
To further facilitate the expansion of the ecosystem, the website is being revamped to deliver an easier, more structured resource hub for both old-timers and newcomers. We are streamlining the website so that developers, miners, node operators, tech and community builders will be able to get involved with æternity faster.
We are initially rolling out the dev pages and are working on the other pages in parallel. As it is with a decentralized community, everyone is encouraged to check out the new website and leave comment—tell us what can be done better, where you're having problems, as well as any suggestions to help guide the team through the process of building a website that fits.
Here is the link to the new website: www.aeternity.com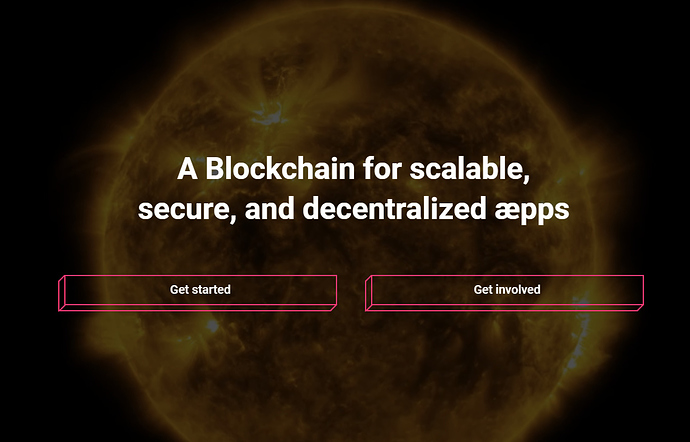 The current launch is the first step towards making aeternity.com the home of the
æcosystem. aeternity.com will also link to the most important websites and projects across the ecosystem such as:
As the aecosystem grows, more links will be added to this directory. As we've seen throughout the years, community members have a tendency to become partners in the growth of the community.
Let's build this together.


Leave your comments below, and thank you for your feedback!