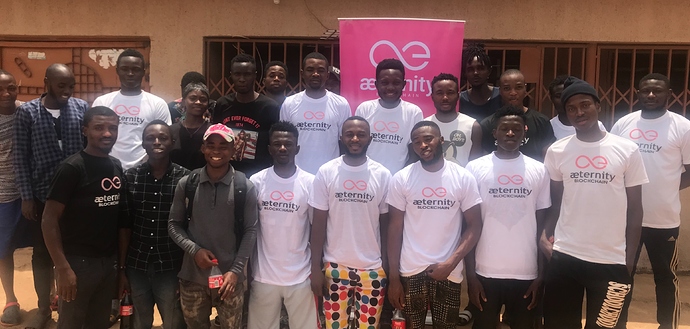 Aeternity Blockchain we generally discussed Blockchain 101, Scalability state channel liquid governance oracle efficiency speed and security.
It's always good talking about Aeternity Blockchain, on Saturday we had a general overview of Aeternity Blockchain which we discussed the features and uniqueness of Aeternity most importantly the incubator program which interest my participants
we also talk about how we will get our idea and pitch in at the coming hackathons organize by ambassadors.
We came up with a use case where users will get to bet peer to peer on a betting system without any intermediary, fast and user friendly and also to predict & win which we going to work with a developers community in Jos to deploy this use cases
I was ask during the meetup what if i bring up my business ideas and someone manipulate it to his own use?
How did Aeternity get to benefit from the starfleet incubator program ?