We all send tens of mails on a daily basis, so adding an info banner about the upcoming æternity Universe One conference there could be a great way to promote it.
Here is how you can do it in Gmail:
Download the .png banner or just "save image as…" bellow.

Go to your Gmail settings: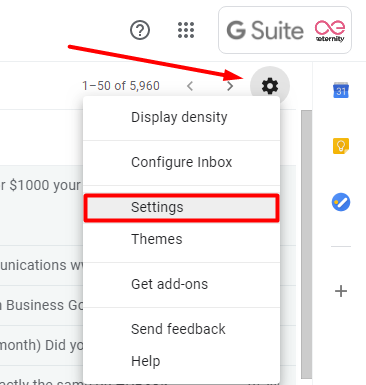 Open the "General" tab in the settings (default):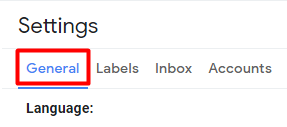 Scroll down to "Signature"
Select the radio button next to the text editor field to enable a mail signature:
Click anywhere on the text editor field and then press the "Insert image" icon of the text editor:

Upload the banner. It will appear in the text editor: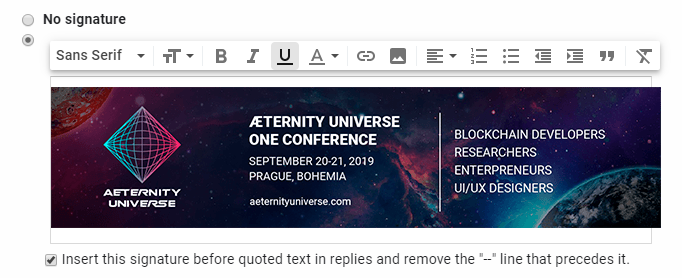 7.1. If for some reason the image download does not work, you can add the image via URL. Simply Use this URL: https://i.imgur.com/BcDPhOC.png
Select the banner in the usual way you select text with the mouse (press the left button and drag across the image). It will get a blue tint. Press the "Link" button:

Insert this trackable URL that forwards to the æternity Universe One conference website: http://bit.ly/aeUniverseOne

Scroll to the bottom of the page and save your settings:
You are all done: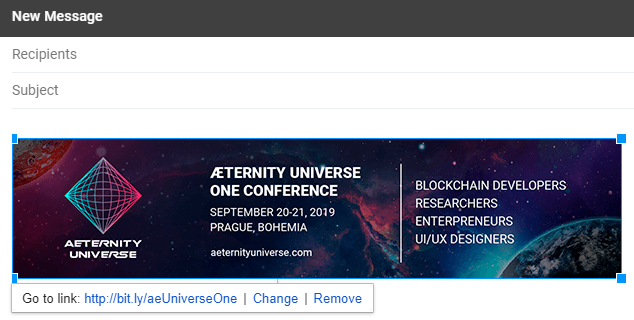 Anyone who receives a mail from you will be able to click on the banner and go to the website of the event.
Spread the word about Universe One by simply replying to mails

Brilliant.