a fully p2p social tipping tool for mainstream public good.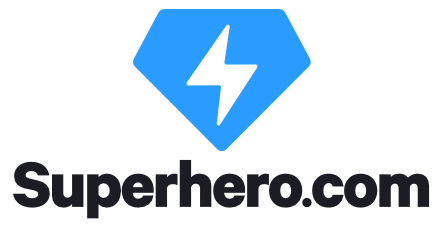 The æternity development community is pleased to announce the official launch of Superhero.com : a fully peer-to-peer social tipping platform that can be used to support content creators and good causes instantly without third-party intervention — which means no funds lost to commissions.

Superhero is FREE FOR ALL to use.
This is an open source tool that can be used by any website, company, organization, or individual — and can be tweaked for their own purposes.
Superhero is available in a range of formats:
Superhero web wallet — through Superhero.com ;
Superhero wallet extension — available for Firefox and Chrome (Chrome extension can be used for any Chromium-based browser);
Superhero widget — add the Superhero button to your website to instantly receive tips from visitors.
All tips sent through Superhero are aggregated in Superhero.com .
Users can also interact through the Superhero platform — set up your profile, connect your .chain name, comment on fellow Superhero's posts, tip content and causes that mean a lot to you. The Superhero developers are also working on building better profiles and functionalities to make the platform even more powerful for content creators and change-makers like yourself. More on this soon.
Help the æternity community make the world a better place!
Superhero is continuously being improved. Any insights and feedback from the community are welcome and highly appreciated.
Those who have development skills are also encouraged to contribute to further improvements. Go to the Github repository to check out the code and play around with it. The developers will continue to work on improving the documentation to make it as easy to navigate as possible.
If you are interested in using Superhero for your own website and need some assistance, please feel free to reach out to [email protected].
Thank you for supporting the community. The world needs more Superheroes like you!