To celebrate the end of a wonderful and fruitful year for Aeternity blockchain in Nigeria, we have being able to reach out to a whole of people both far and wide.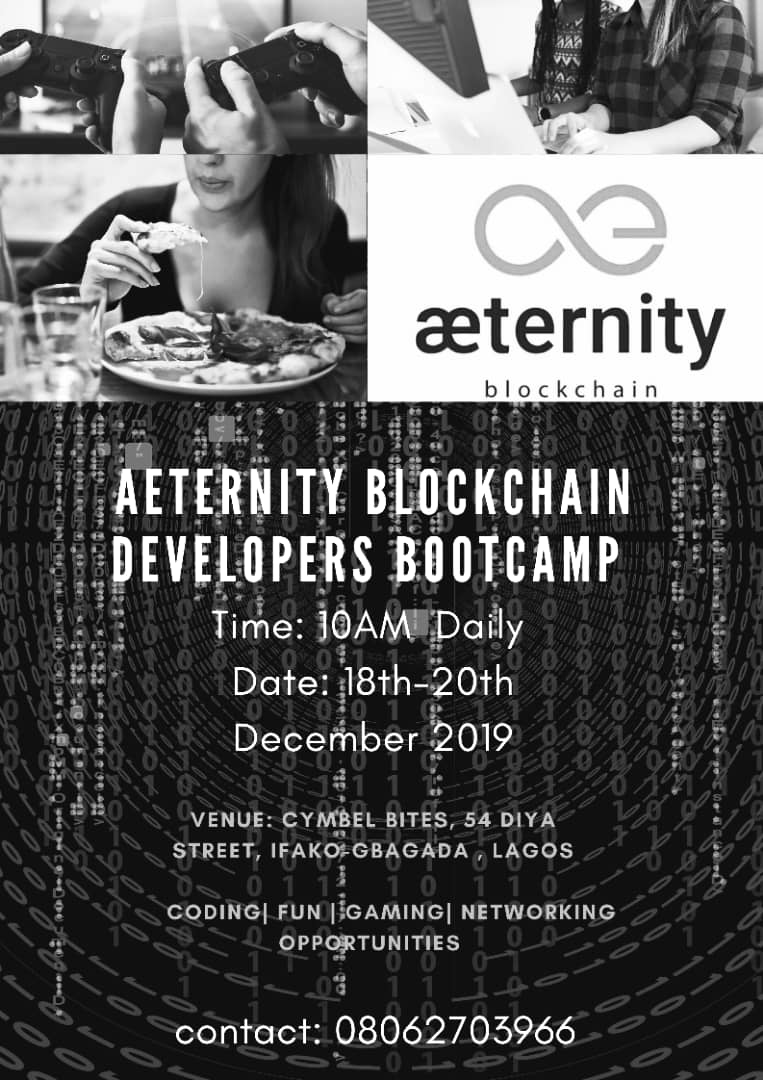 So in full celebration of the festivities in the air, we are inviting developers from our campus for a 3days bootcamp.
The package of the bootcamp includes;
• Foods and drinks
• Coding and working on the uses cases and deploying on the.
• Networking opportunities.
• Games.
• Photo sessions.
• Gifts, and sourvernirs to great contributors.
Don't miss out!!!