Hi everyone,
I'm going back home after the meetup in the Blockchain Institute of Barcelona and I feel happy cause It seems that Minimum 3 máximum 5 teams are going to apply to the Starfleet program.





Most of the participants has an advantatged knowlege of Cryptos, smart contracts, oracles…some of them were students of the Blockchain Institute, also there was Pablo which has a more than 20 years experience programing in Erlang and is a Big beliver of the Aeternity vision…a very nice crew.


There is another team from Murcia that is wondering if they should apply to the Starfleet program, they have a very interesting project about tokenization in Real State, they were thinking in doing It on Ethereum and I'm trying to convince them about the support they Will receive from us and that how Aeternity can provide the same( or even better) specially in terms of scalability.

I could feel that the idea of programing in Sophia was felt as a barrier🤷 but I send them the dacade.org courses and I hope they Will go on with the apply.
I have to add that right know Barcelona is on a very shaky political and social situation(demonstrations, police everywhere…) and that 3 persons that wanted to come to the meetup prefered to stay home. I'm sending them the video of the presentation.


I couldn't manage It to do the streaming on Facebook Live @albena.chain I need a bit more of practise wirh It🤔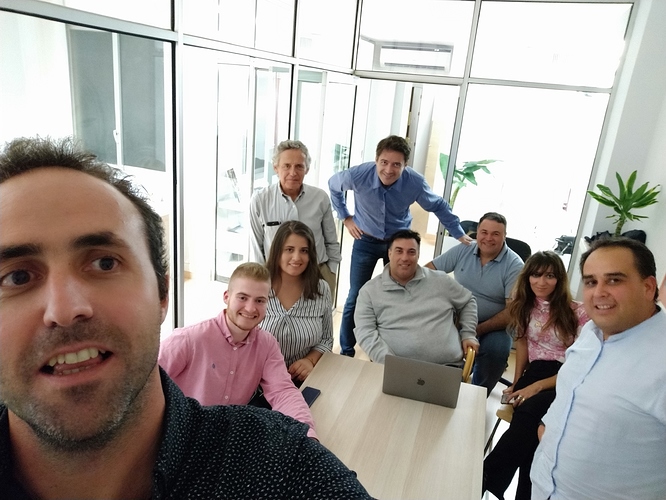 Thanks for your support @erikvollstaedt.chain!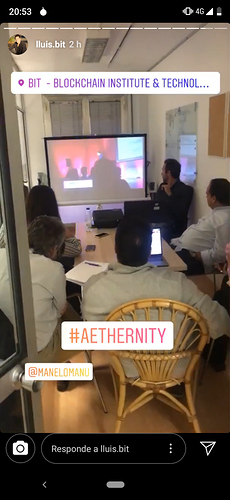 BEST wishes❤️!