Overview
After the release of the AirGap Wallet Browser Extension on our GitHub page a few days days ago the extension is now available through the Chrome web store.
Features
Besides improving the stability of the extension itself and adding support for multiple active accounts for the same as well as other protocols we've been working on improving the user flow and the usability.
The extension follows the specification of the æternity æxpansion AEX-2 outlining the interaction between a wallet provider and an æternity enabled application.
If a new æpp wants to connect to the AirGap Browser Extension a Connection Request hast to be accepted first before the Wallet shares any information with the app.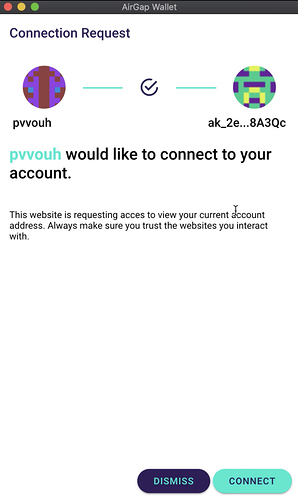 Interaction Flow
Shown in the video is the interaction flow, with the identity provider.