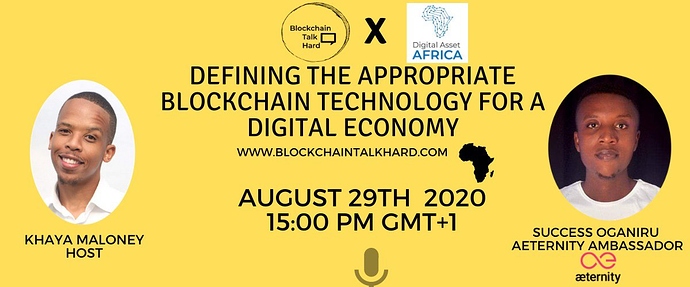 I will he opportune to speak at one of Africa's biggest podcast channel on Anchor for blockchain technology.
Discussing on Defining the appropriate blockchain for a digital economy
It's going to be an interactive discussion model which I will be approaching every question the aeternity way

.
I will be discussing most points from the recent publication :
https://blog.aeternity.com/æternity-the-best-blockchain-for-defi-projects-59253b1c782b
which further elaborates and extends on our previous discussion on defi on æternity blockchain what's in it for Africa Superheroleague event.
Discussing every point more practically with Africa as the focus.
Though I would explain everything about æternity, superhero.com but would attack it from a more defi stand point with an African focused discussion.
Aeternity is born defi ready let's discuss this is, as I will be guest at the Blockchain hard talk event promoting aeternity once again.
Blockchain Hard talk on Twitter
https://twitter.com/BlockchainTalkh
Saturday 29th of August, 3pm west African time.
Tune in guys