Yesterday we gather together to Talk about ideas, projects, opiniones and future with very skilled people.
There were 14 amazing human beings, many of them have seen Aeternity 101 course un Dacade, they already know how Sophia can help blockchain projects to befome reality.
In this 6,5 hours long meeting we were talking about many things and típica, our goal was to pick some specific projects which use Aeternity tech and maybe submitt then for thisbnew StartFleet round.
Video here
Three projects were chosen, a wide visión of each one is:
multiplatform payment processor
medical data management
agricultural ecosistems 3.0
These meeting had this following talent in:
Bernardo Peña @bpena
Álvaro Pérez
Máximo
Julio
Rafael Samprea
Rafael
Luis Rodríguez
Luis Moreno
Luis Pujols
José Pujols
Wilson Blanco
Yorfry
Carlos Sarmiento
Víctor
And myself
Now we have three teams working in the first steps and we , as a team, will evaluate each project to make BEST choices possible.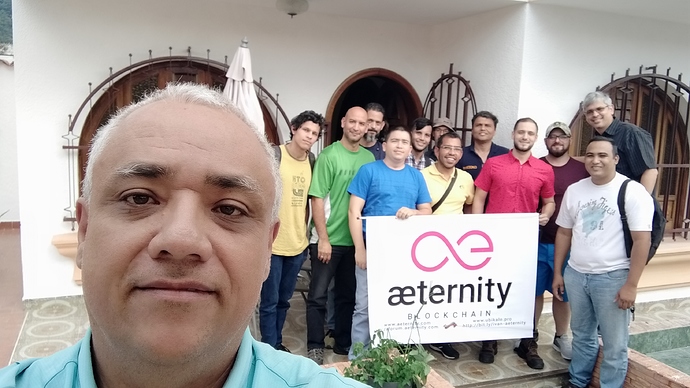 Aeternity community here is just starting.
In Caracas our partner, UNETI, will start Dacade courses this week with around 30 developers.