Hello, dear æcommunity!
With the New Year just around the corner, we've decided to go ahead and usher in some of that Holiday spirit! How are we doing that, you might wonder? Well, with the æternity christmas contest!

The æternity logo contest has happened once before, around the New Year 2019 celebration, and it was gladly taken up by the æternity team - and the community itself.
Just like back in New Year 2019, we'd like to celebrate the good times, the hope, and the great things that are to come in this New Year 2022, for all of us, as well as our favorite blockchain platform. We'd like to return to this fun tradition, reinstating it as an æternity New Year classic, and get right back into the good, old days.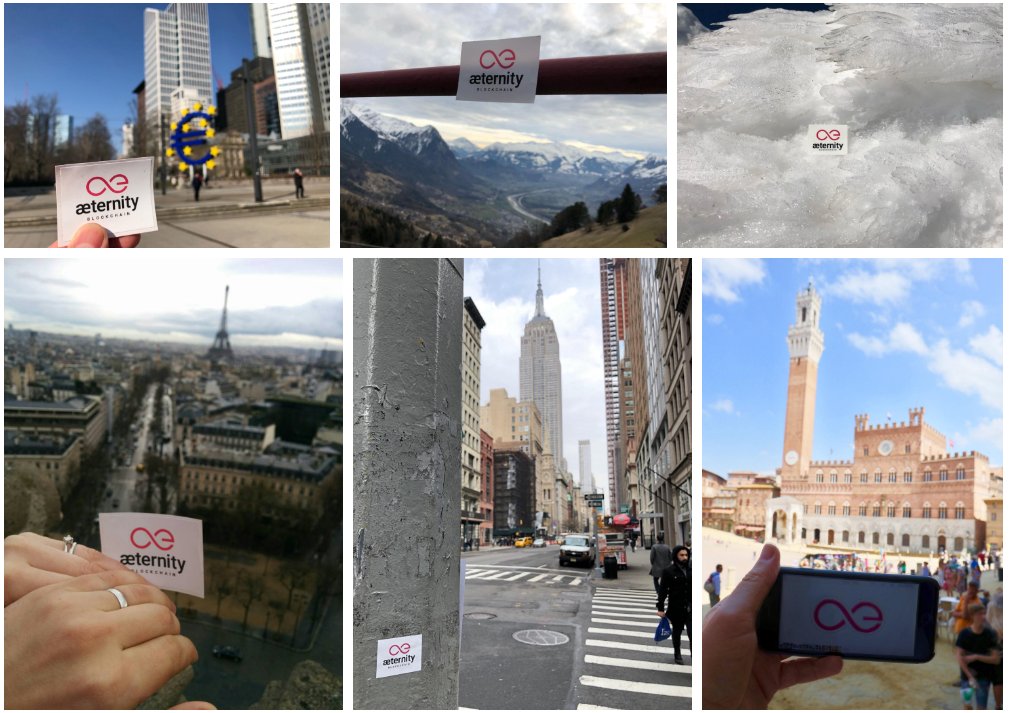 The point of the contest is very simple - let us know where you are how you are representing æternity! Whenever somebody goes to a fun place, say, an interesting city, an exciting location, or a popular landmark - or is enjoying themselves at a cool conference, or even if you just see something that made you stop and think for yourself "wow, that's cool" - take a quick photo and place the æternity logo in front.
So, you're probably interested in the rules and how to be a part of this. Here it is:
● You need to take a photo of an interesting background with the æternity logo in front.
● You yourself define what "interesting" is! It could be whatever makes you be inspired at the moment: a city skyline, a historical landmark, a popular sculpture, your Holiday decorations, your cat, friends & family gathering, your kids, New Year festivities, a tennis match, a selfie - whatever you like and would like others to see!
● æternity's logo must be visible - you can either print it (but please do so in color) or use your device to display it on a screen.
● Then, post the photo in this thread, along with your Æ wallet address. You can easily create a Superhero Wallet as an extension to any browser, or use any other wallet that supports AE.
● Don't forget to include some information as to what's in the photo and where it was taken! Context adds to the quality of the photo itself.
● You can post as many photos as you want!
● The photos are then voted on by forum users by liking them, so we could find out who got the best one in a transparent and easily verifiable way.
● The deadline is January 15th, 2022, 23:59 CET


● There will be 3 winners! First place will receive 140AE, second place 120AE, and third place 100AE
● After the deadline passes the æternity team will consider the likes of each photo and take a final decision on the winners.
We hope you will all have fun with this little scavenger-hunt-in-reverse during the Holidays! Keep your æternity logo close by in case the perfect moment presents itself to you!
And don't forget to stay safe and healthy during the most wonderful season of all!
We are excitedly looking forward to all of your submissions and seeing all the interesting places and cool photos you guys take!
Wishing you all an amazing Holiday season,
æternity team