Interested in building solution for your local community? Are you a developer who has the skills to make a difference?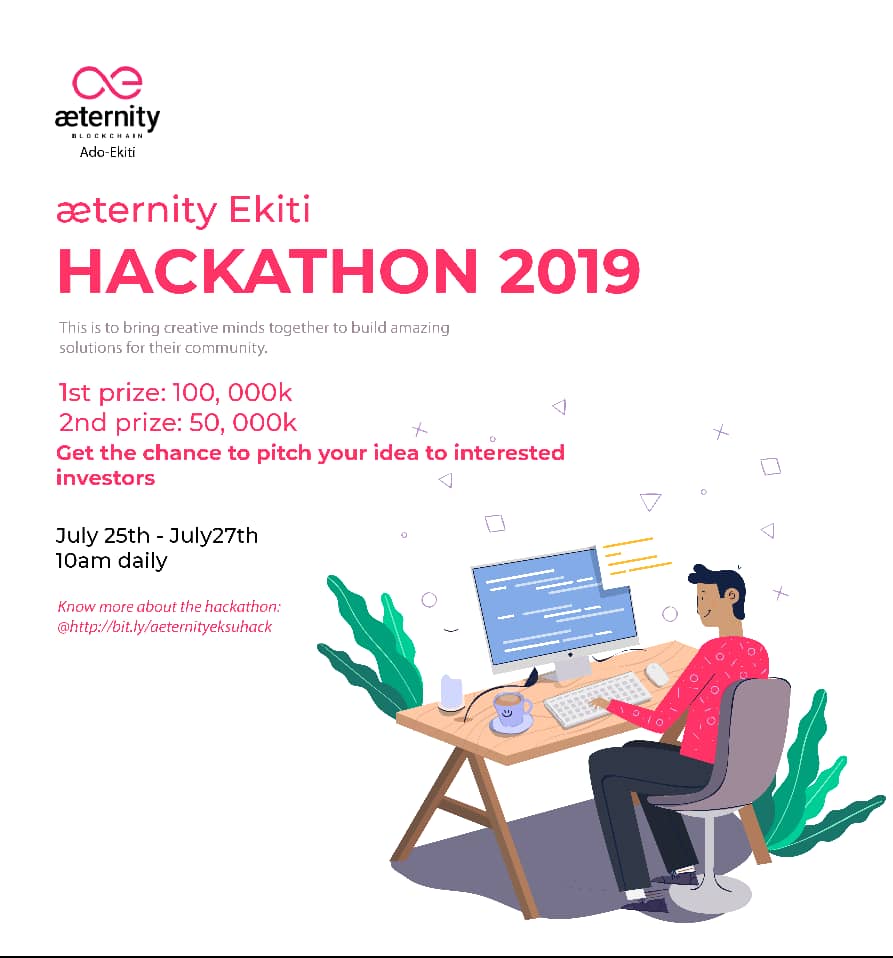 Here is a good news!
@AeternityEkiti will be hosting her first hackathon
This hackathon aims at bringing creative-minded team together to build solution for their local community.
Areas of focus


• IP/Copyright
• Financial Services
• Supply chains/Logistics
• Transportation
•Education/Academics
• Land Title
Join us! And together we will create an impact !
You want to know more? Click here http://bit.ly/aeternityeksuhack