MEETUP
General Description
I will be guest at the Giant Sec Facebook live blockchain Development Meetup discussing introduction to blockchain development with æternity.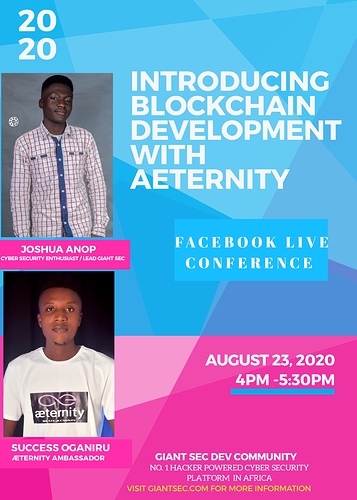 AGENDA
We will take a look at introduction to æternity blockchain
Introduction to sophia and decentralized application
Discussing blockchain use cases for dapps
Introduction to Æstudio where we will build a simple test dapp on the IDE.
Introduction to superhero.com as a side attraction and lots more.
…
TARGET GROUP
The Giant Sec is a community of cyber security developers who also comprise of web devs, app devs and lots more.

…
LOCATION: (Venue), Facebook live
TIME START: Sunday 4pm west African time
TIME END: 5:30pm WAT