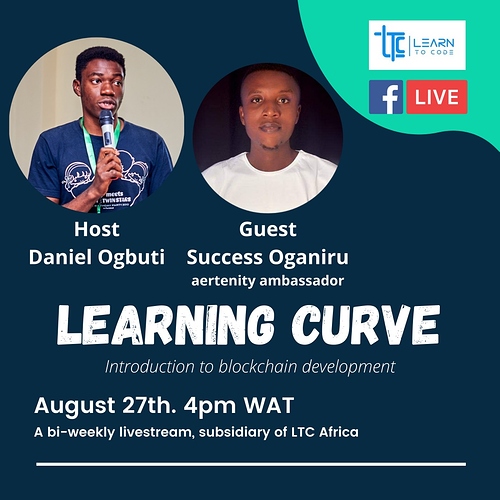 Learning Curve is a monthly learning event organized by learn to code Africa community.
The next event I will be guest discussing on introduction to blockchain development in #Sophia and #Aestudio.
#MEETING LINK#
Holding on Thursday August 27th by 4pm
Venue Facebook live.
http://www.learntocodeafrica.com/
We look forward to have another amazing time with the learn to code Africa community learning about aeternity development and Sophia.