Hello colleagues of the Foundation, we are old friends, Squid games are popular in Korea,I want to make a game integration based on Box App, using contract and oracle, AE will be the chip
Note that the game will comply with local laws and regulations and will be available in countries with open blocks. It will not be available on Chinese app stores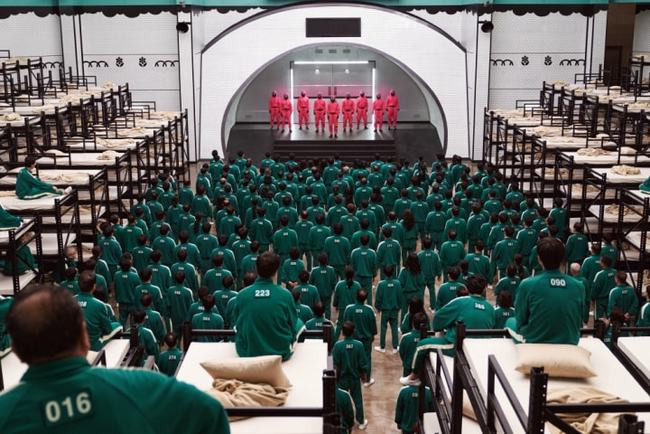 Application Status
Status: Postponed on 15.10.2021, Submitted on 27.09.2021
Last updated: 27.09.2021
Submited by: Baixin, [email protected]
Team: Box Team
Approved Budget (in h):
Used Budget (in h):
Planned Delivery: in ~20 weeks.
Specify the funding category
Open Source Development
Application Title
Box aepp : An extension to the game on the Box APP
Applicant
Bai Xin
Value Application
It can quickly increase the stickiness of AE users and increase the utility of wallets. At the same time, in the process of the game can also be collected, which can accelerate the ecological development of AE. Because the code is open source, the usage scenarios of smart contract and predictor are given examples so that more developers can learn from them.At the same time, games are more colorful for blockchain. Because everyone needs to be entertained
Definition of Terms
The idea for this game came from a recent TV game from Korea (Squid Game)
The idea is as follows:
1.The game is divided into two teams, red and blue
2.The red team is responsible for creating the pool of funds, to which everyone can add AE(It is a team, similar to the project organizer in the squid game)
3.Blue team a random number for the draw, 1AE/time the random number is not greater than the total amount of the capital pool(The blue team is an individual, independent, similar to a participant in a squid game)
4.If the blue team wins, they will receive AE from the pool. If they don't win, their chips will be split equally among the red team
Status Quo
Box aepp At present, Box App has been relatively mature and is a popular wallet for AE. In the first half of this year, other public chains were also integrated to facilitate mutual drainage, expand the number of users, and attract external chain users to AE.
The technical research for the game has been completed and is now ready to start
Required Work
Need to write Box game module, page display
Need to write Contarct ,The contract contains the rules of the game
Need to write a predictor because that's how you get random numbers
Final integration and test release
Estimate
Box aepp :Game It takes about three months to six months
Known Limitations
Staff development costs and server costs
Outlook
Doing a good job in every product is our team's original intention
This game will be like any other product, where interaction and usage habits are level one
Publishment
Box aepp Published to GitHub, And I am glad to migrate the repository to Æternity's github.
Maintainance
As long as AN AE is running here, I will always maintain it