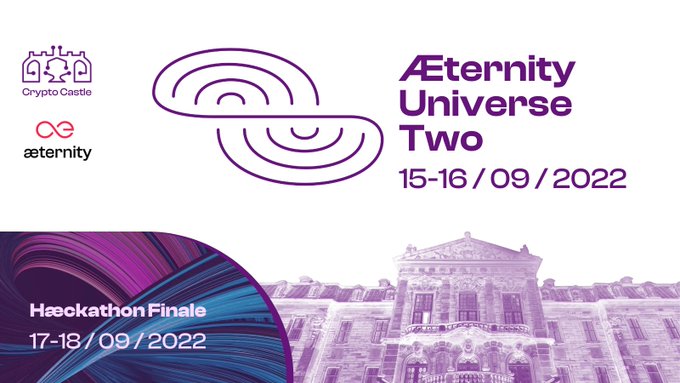 Get ready for the return of the biggest event in the æternity ecosystem – æternity Universe Two is just around the corner! Book a ticket and join us on September 15th - 16th at the Crypto Castle in Burgscheidungen, Germany and engage in vibrant discussions and valuable knowledge transfers with amazing speakers.
Take part in developer workshops, and experience it all in a space where the past and future collide. The Crypto Castle is the best-preserved, most remarkable, over a 1000 year-old Baroque secular building.
Enjoy an immersive Metaverse experience with VR & AR art, NFTs, physical as well as digital Crypto art. Engage with hundreds of people from the blockchain space in a friendly in-house atmosphere with BBQs and music.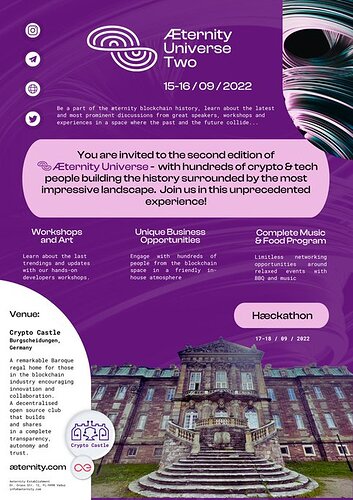 The Crypto Castle is offering exclusive events, membership program, artist residencies, consciousness leadership workshops and retreats including a dedicated hackers lab utilizing the æternity Blockchain technology.
This project is a live test of previously theorized new governance models by actively involving the group of token holders in a community for future living.
Join us on September 15th - 16th and book your ticket for the conference now