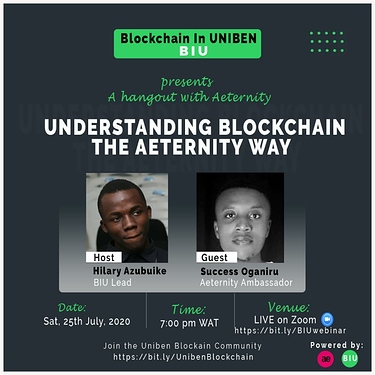 Updated tweet correcting date error.

First promotional tweet done on Sunday

I will be guest at the Blockchain in University of Benin community, one of the biggest community in the university.
Holding on the 25th of this month Saturday at 7pm.
ZOOM MEET

Due to accessibility and audience which will be uploaded on YouTube for playback.
With an audience of blockchain geeks, business leads, community leads, Developers, designers, writers and lots more.
We will be talking about aeternity blockchain, superhero.com, aeternity products and services, getting started resources and super features of æternity.
Save the date and attend while we build communities around our local superhero community.
Let's go again