Buenas Días, El día Sábado 31/08/2019 a las 2 p.m. se realizó desde la ciudad de Barquisimeto, Estado Lara Venezuela, la charla en su modalidad virtual titulada "Una Introducción al desarrollo de la blockchain de Aeternity". A la charla asistieron unas 10 personas del área de tecnología. El tiempo de duración fue de 40 minutos, . Los temas tratados fueron:
Introducción a la Blockchain, como funciona la blockchain?, diferencia entre dinero digital, dinero virtual, criptomoneda y tokens, bitcoin, que permite blockchain?, uso de dacade.org, que es aeternity?, contratos inteligentes, canales de estado, oráculos, escalabilidad vía canales de estado, aplicaciones descentralizadas desarrolladas con Aeternity. Por otro lado se le explico a los participantes como registrarse en la plataforma dacade.org y se le invito a realizar el curso Introducción a la Blockchain. Igualmente se les envío correo electrónico con los enlaces de nuestras redes sociales para que estén atento a los eventos, documentación y oportunidades que ofrece el ecosistema.
Good morning, Saturday, 08/31/2019 at 2 p.m. The talk in its virtual modality entitled "An Introduction to the development of the Aeternity blockchain" was held from the city of Barquisimeto, Lara Venezuela State. The talk was attended by about 6 people from the technology area. The duration was 40 minutes. The topics discussed were:
Introduction to the Blockchain, how does the blockchain work ?, difference between digital money, virtual money, cryptocurrency and tokens, bitcoin, which allows blockchain ?, use of dacade.org, which is aeternity ?, smart contracts, state channels, oracles, scalability via state channels, decentralized applications developed with Aeternity. On the other hand, participants were explained how to register on the dacade.org platform and were invited to take the Introduction to Blockchain course. Also emails are sent with the links of our social networks to be attentive to the events, documentation and opportunities offered by the ecosystem.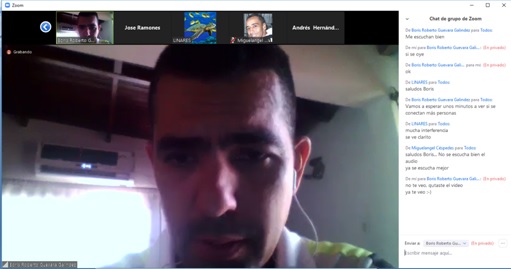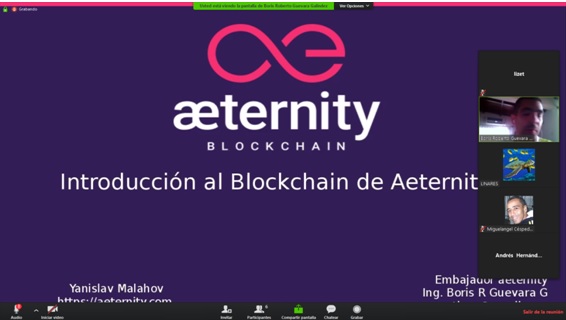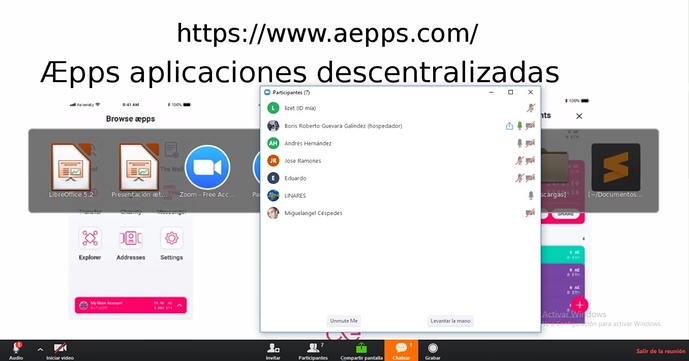 Video:
https://drive.google.com/file/d/1sM8-0tjZIB6oXBr7tmvKVFQoJeemi9Fw/view?usp=sharing
Instagram