There's been a lot of hardship to overcome in the last couple of years, both in our everyday lives, and in the blockchain and crypto space, but æternity and its community have persevered. Now, exactly 3 years after the æternity mainnet was launched, on November 2th 2018 with the Roma Release, the future looks bright.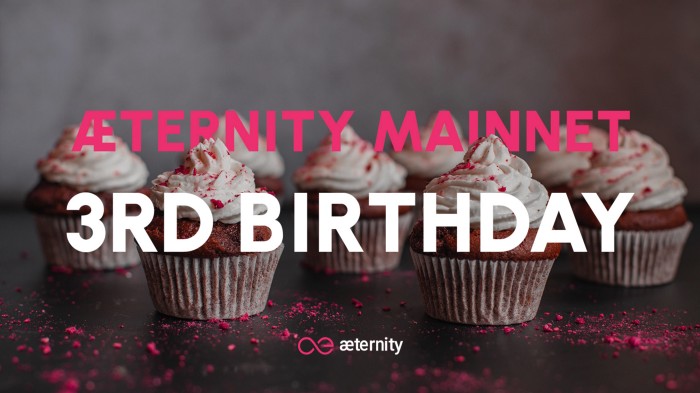 As a decentralized blockchain protocol, æternity has navigated the rough waters of blockchain adoption with the help of its community and its dedicated team.
For a blockchain community that sticks to its principles of decentralized operation and community contribution focused on pioneering technology advancements, it's been hard to watch the recent market situation and acknowledge that projects with much less credibility, with little actual utility or innovation, have garnered such attention, and become the subject of immense hype. However, since æternity is not a company, but a decentralized blockchain platform, paid marketing and hype creation have never been the priority, or even something worth pursuing.
On the other hand, work on improving the core blockchain protocol and creating better and more comfortable conditions for developers on the æ platform has never stopped.
After the big improvements to the core protocol brought by the Iris hardfork in June, the focus shifted to Dev tools and I'd like to partially share the recent æternity Forum post by the Developer Tools team lead @marco.chain listing the most important developments in the dev tools area:
I will sum up the most important activities around devtools in general as usual.
DEX / AMM
This is probably the project most people out there are interested in. When we met in Sofia in October this year we aimed to develop a clone for Uniswap v3 which was almost finished at that time already. Uniswap v3 in general is way more complex compared to Uniswap v2 and we also faced some issues with native support for Bitwise operations which are very helpful for Uniswap v3 contracts.

Meanwhile, the Bitwise operations have been added to Sophia but we won't be able to actually make use of it until the upcoming Ceres hardfork .

After some discussions in the past weeks, we decided to initially go with a clone of Uniswap v2 instead of v3 for these reasons. (knowing that we almost finished implementation for v3 already)

The good message is: contract development is finished and we already started implementing the UI.

The smart contracts are currently in internal review. After this review is done (matter of weeks) we will:

publish the repository with the contracts (currently still private)
have an external security audit

We expect to be able to release a working version on testnet this year around Christmas that you could play around with.
NFT Standard
We continued the discussion about the AEX proposal and we finally agreed upon an interface. You can check the whole discussion around the proposal here.
Superhero Wallet
We recently had 3 releases where mainly refactoring and smaller improvements have been addressed.

Currently the development of Superhero Wallet is on hold. There is still being worked on UX topics, but no coding. The focus of the development currently is on DEX/AMM.
Bounties
Almost all open bounties are in progress or have already been reviewed and accepted. See a complete list of bounties and their current state here.

@genievot helped us migrate the backend of the migration-aepp to Node.js and now we finally managed to have it working again. Read more here: https://blog.aeternity.com/migrating-erc-20-ae-tokens-to-ae-mainnet-9fe4c8a74be1

@emmanueljet created an aepp boilerplate for React that can be found here: https://github.com/emmanuelJet/aepp-boilerplate-react

More bounties will be announced shortly.
aepp-sdk-js
Last week we finally managed to roll out v10.0.0-beta.1 of the sdk.

This is a huge milestone because it now integrates the standalone calldata-lib that allows to encode and decode calldata for æternity Smart Contracts.

What does this mean? It means that we do no longer require the (hosted) http compiler to simply encode and decode calldata for Smart Contracts. From now on you can also initialize contract instances in the SDK by just using ACI and bytecode . No need to provide the full sourcecode anymore. If your aepp needs to interact with an already deployed smart contract and if there is no need to deploy a contract you can also initialize your contract instance by just providing ACI and the contractAddress .

How to initialize your contract instance is described in the usage guide:
AEproject / devmode
With the help of the core team, we made good progress with devmode that is specifically designed to be used in local development of smart contracts.

The upcoming v4.0.0 of AEproject is currently in development and will incorporate the devmode by default. It will also include utilities to rollback to a certain state of the chain (e.g. to the state after all contracts have been initially deployed) and to easily perform event-related tests.

As soon as we think this can be used in the public we will provide a beta release here, too and let you know!
MDW Frontend / Explorer
After several changes and enhancements, we finally made a new release v0.4.0.

It is now possible to see AEX-9 tokens in the account page. We also introduced a dedicated page for the tokens.

What we can already say is that we will have a wrapped AE token, similar to WETH on Ethereum. The wrapped AE token will be used in the upcoming DEX implementation (Uniswap v2 clone).

You can check the explorer out here:
MDW Backend
It has been a while here since the latest release. The team made a lot of improvements and also introduced new features. There had been some difficulties that prevented an earlier release. We expect v1.3.0 to be released very soon, ideally this week.

The entire Forum post with further details and links to Github is available here.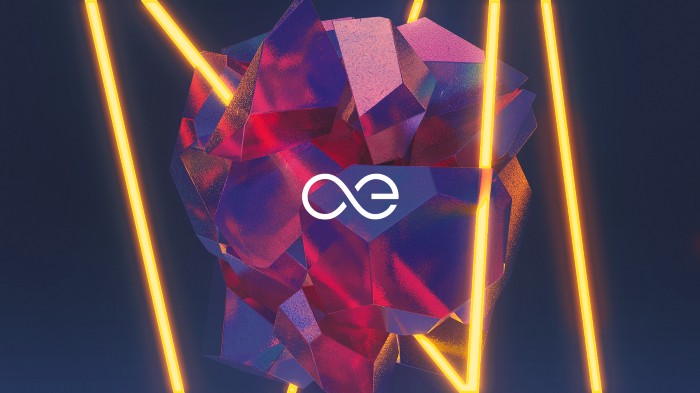 Rome wasn't built in a day.
Even with the utmost dedication and creativity, it's not easy for a relatively small team of developers, as well as the surrounding developer community to continuously update the core protocol with the most sought-after functionalities, while keeping everything permanently operational and secure, and on top of that, working on game-changing innovation that could reshape the blockchain environment. Truly decentralized blockchain protocols are not easy to update, and it takes time, testing, and a lot of effort to pull it off.
Thus, near the end of 2021, we are still eagerly awaiting the official NFT standard as well as the first æternity based DEX . However, great progress has been made on both fronts (as you might have read in Marco's post above), and more good news will be announced very soon. Meanwhile, work on the Hyperchains protocol continues with some recent breakthroughs and new additions to the development team.
The æ developer community has recently attracted some stellar young talent determined to improve and expand the æcosystem by providing solutions, completing bounties, improving the dev tools and user experience. Although listings on centralized exchanges have not been a priority for æternity, it has become apparent that the limited availability of the AE coin is creating problems for the community, thus a great deal of work has been dedicated to providing new crypto/fiat ramps for AE holders and newcomers. Great news on this topic should be released soon as well.
In an environment of constant change, fueled by hype, aggressive advertisement, and bold predictions, it is a lot to ask of a community to have patience. Nonetheless, the æcommunity has shown a lot of patience and trust in the shared idea of a truly decentralized and highly scalable blockchain during the past three years.
As 2021 comes to an end, I believe patience and faith are about to pay off. Stay tuned for new developments on the æ platform, and keep up the great work, fellow æcommunity members!

Read the full article on the æternity blog: https://blog.aeternity.com/happy-birthday-æternity-blockchain-2fcee8f40442