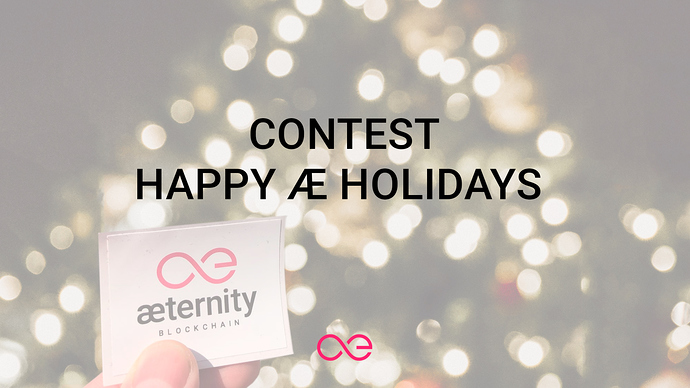 Hello everyone!
Just before the New Year is upon us, we are organizing another creative contest for the æternity community!
The contest is related to a fun tradition we have established in the æternity team. When someone goes to an interesting city, is close to a popular landmark, is at a cool conference, or sees something that makes an impression on them, they take a quick photo of it with the æternity logo in front.
We have been doing this for a while now and have generated a number of cool photos. It is really fun! Here are a photos that various team members took around the world: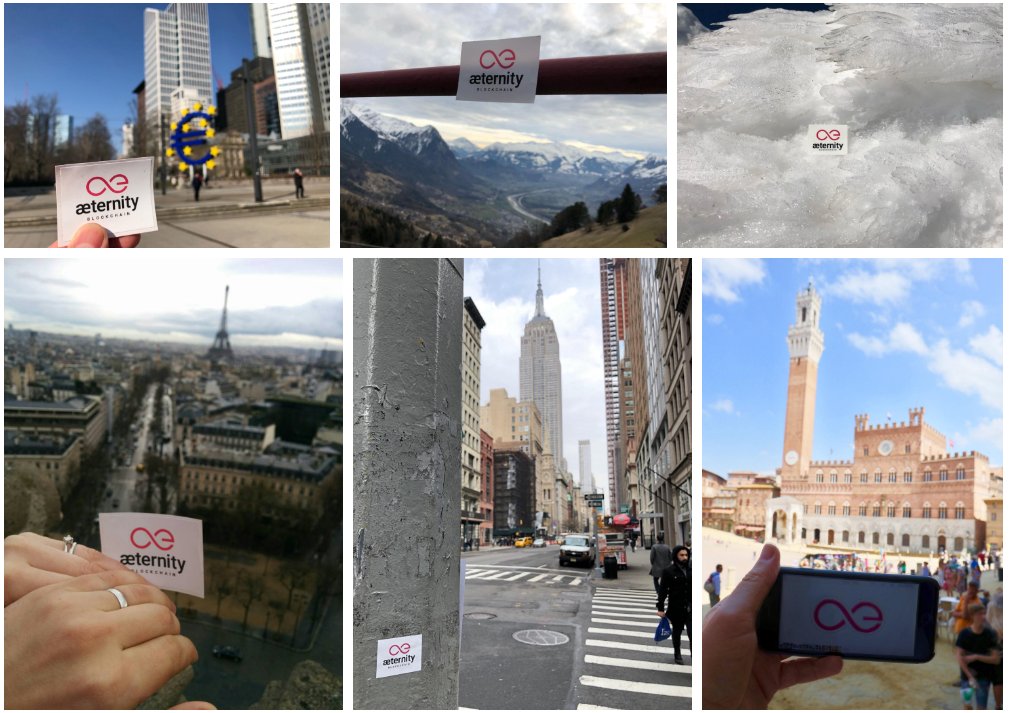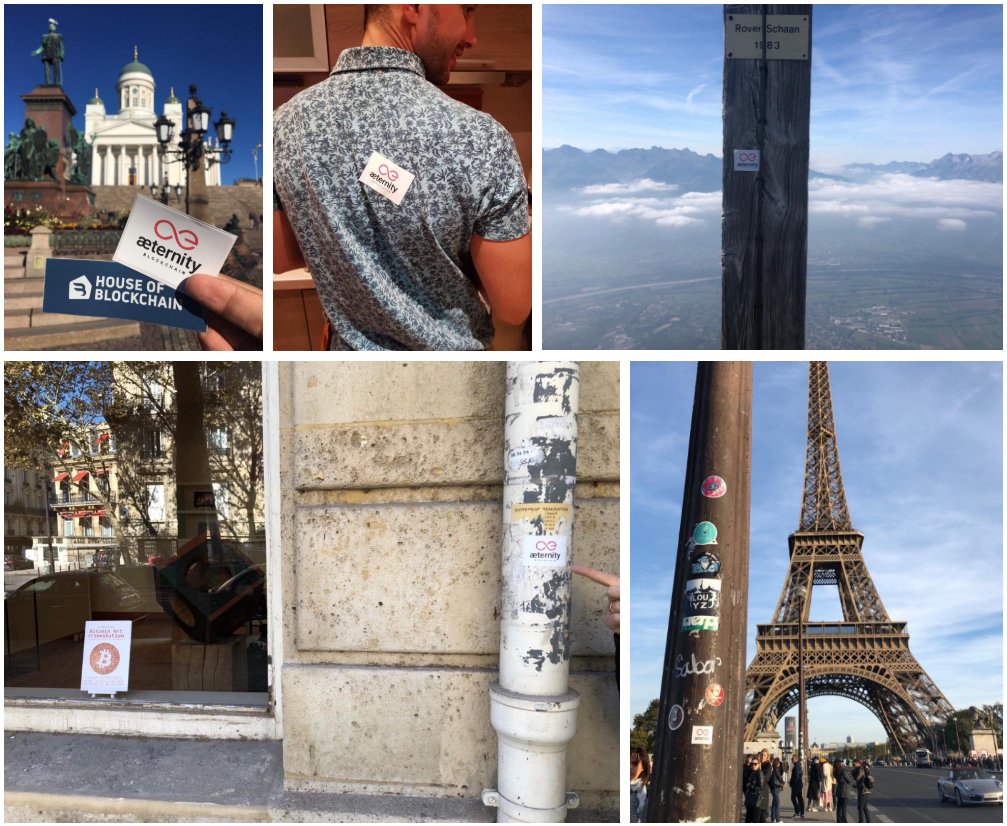 The tradition was started by æternity's Founder Yanislav and was quickly taken up by all team members. I am personally ALWAYS carrying æternity logos with me, wherever I go

Here are the rules:
You should take a photo of an interesting background with the æternity logo in front.

YOU define "interesting"! It could literally be anything you wish - a nice view, a popular monument, your street, your Christmas tree (if you celebrate Christmas), your pet, an [family] event you are at, a selfie with your best friend, New Year celebration fireworks, a party, anything!

You can either print the logo (in color, please!) or use a device's screen to display it. You can also use this sticker design and print your own æternity stickers!

Post the photo below in this topic together with your AE address (live net, of course!). You can create an AE wallet using AirGap Vault or the Base æpp. Both are mobile only.

Include information about the location where you took the photo! You can also add additional information about the photo if you wish,

Post as many photos as you want!

Forum users are welcome to vote on the shared images by liking them (pressing the little heart below each post).

The deadline is January 10, 2019, 23:59 CET

There will be 5 winners who will receive 50 AE each!

After the deadline passes the æternity team will consider the likes of each photo and take a final decision on the winners.
Have fun during the holidays and keep an æternity logo with you just in case the moment is right!

We are looking forward to your submissions!
Have fun, community!
Best,
The AE Team