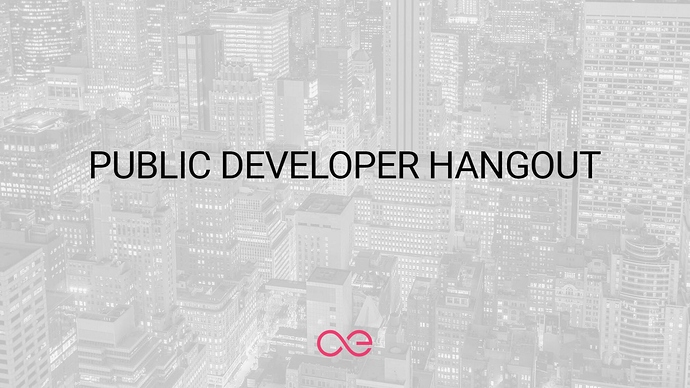 Hi,
I would like to introduce a public hangout with Sergei and me (https://www.aeternity.com/#team) on a weekly base for everyone who is currently building something on aeternity or wants to build something in the future.
Our goal is align the different projects better and of course we will answer questions.
Join us Wednesday 13th of February, 11:30 CET: https://meet.jit.si/ae-dev-hangout
If this doesn't fit your timezone the next hangout will be on 20th of February 17:30 CET, hosted by Sergei & John Newby (https://www.aeternity.com/#team)
There is also a draft for improvement proposals by Sascha Hanse and it would be great to get some feedback:

Looking forward!