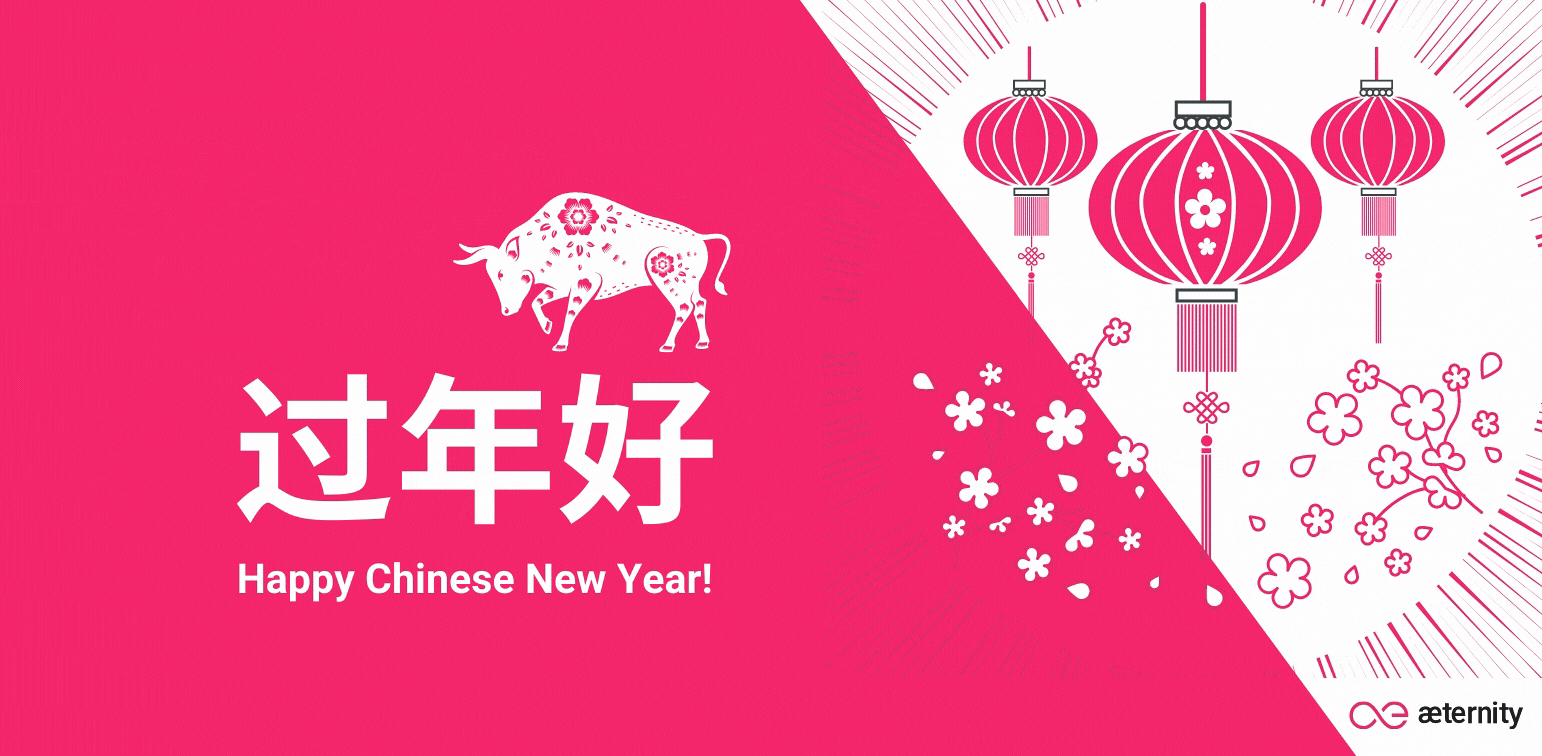 The æternity team wishes a very warm and safe 2021 to all our members and friends in the Chinese community. We hope that this year will bring nothing but good tidings, clear skies, and wide smiles!
To that end, we'd also like to use this chance to underline some of the projects and initiatives that the æ community has been working tirelessly on — specifically with our Chinese community in mind.
AEChina
AEChina is the definitive start for everything and anything æternity. It is the perfect beacon of useful information to start you on your journey of exploring all the possibilities of the æternity blockchain.
Built by the computer science major and staunch æternity supporter @LiuShao, AEChina provides first-hand æternity information for users, and also provides a good exhibition platform for excellent æpps! It has never been easier and more accessible for our community members to get up-to-speed on æternity news, development tutorials, related original works, and general æternity-centered news.
WeTrue
WeTrue is the natural ecosystem extension to AEChina. Constructed, again, by @LiuShao and fellow long-time æternity contributors @guantoulaoshi.chain and @Redcan, it is a truly decentralized social platform that seeks to enable and empower developers and common-users alike to use and learn æternity applications.
WeTrue focuses exclusively and explicitly on the æternity's Chinese community. Based on blockchain technology, it facilitates sharing, dissemination, and acquisition relationships for users via its short, real-time messages. All user behavior — including account generation, login, posting, commenting, and rewards — is completely separated from anything resembling a centralized environment. You can learn more about WeTrue on our forum, right here!
AEKnow
AEKnow is an æternity ecosystem explorer and resource hub built by @LiuYang.chain. It serves as a lightning-quick, handy, and extremely useful search tool for transactions on the æternity blockchain, but also oracles, blocks, names, mining pools, and more!
The æternity crypto foundation has awarded AEKnow a grant for creating improvements to its platform and deploying its AEKnow.chain chatting platform. We cannot be more excited to follow its growth and evolution!
AEasy
AEasy was built for quick and convenient realization of the æternity æpp development! Coming from the mind of @Baixin.chain, AEasy for developers to be able to easily learn and get started with developing æpps based on the æternity blockchain, but also to create AEX9 tokens!
Since æternity's developer community has always been at the heart of our universe, it has been absolutely essential in delivering full benefits of æternity technology to the world. All of the exciting industry use cases that the æternity blockchain can be applied for in order to achieve true transformation would not be possible without you — the developers. Head on over to our forum to learn more about AEasy and get involved!
AEns
AEns.io is the prime hub spot for perusing all of the chain names that have been created via the æternity blockchain naming system. Created in partnership with AEasy, AEKnow, and WeTrue, AENS allows everybody to quickly search through and discover all of the .chain names that have been used and are currently active on the æternity blockchian. AEns.io is fully accessible in China, so there are no barriers for our Chinese community members to use the full power of this awesome place.
Read the full article on the æternity blog: https://blog.aeternity.com/new-year-new-beginnings-same-strong-community-399bb1fd5a88